Brisbane, a vibrant city in Australia, is home to a diverse community with an ever-growing interest in learning new languages. Among the languages that have gained popularity in recent years, Japanese stands out as one of the top choices. Learning Japanese opens doors to a rich culture, thriving business opportunities, and unforgettable travel experiences. In this article, we will explore the experience of teaching Japanese in Brisbane as a native Japanese speaker and how platforms like TUTOROO have revolutionized the way people learn this fascinating language.

Teaching Japanese in Brisbane
Teaching Japanese in Brisbane is an incredibly rewarding experience for native speakers. The city's multicultural environment and thriving education sector have created a growing demand for language instructors, especially those who can teach Japanese. Whether you are a native speaker or a proficient Japanese learner, sharing your language skills can be both fulfilling and financially rewarding.
Teaching Japanese in Brisbane offers unique advantages for both students and instructors. As a teacher, you get to immerse yourself in the vibrant multicultural atmosphere of Brisbane while helping others embark on their journey to learn a language that is both fascinating and challenging. Moreover, being a native speaker allows you to offer invaluable insights into the nuances of Japanese culture, etiquette, and language that textbooks and online courses may not cover comprehensively.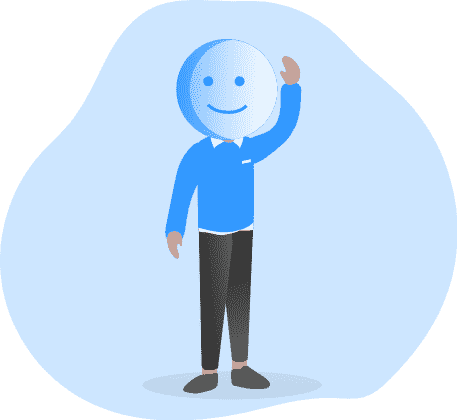 In recent years, the emergence of online platforms like TUTOROO has made it easier than ever for native Japanese speakers to connect with students in Brisbane and around the world. TUTOROO is a platform that matches language learners with qualified tutors based on their specific needs and preferences.
As a Japanese tutor in Brisbane, registering with TUTOROO can significantly expand your reach and make it easier for potential students to find you. TUTOROO's user-friendly interface allows you to create a profile, set your rates, and specify your availability. This platform also provides a safe and efficient way to handle payments and bookings, making the entire teaching process seamless and hassle-free.
Learn Japanese in Brisbane
For those eager to learn Japanese in Brisbane, the city offers a plethora of opportunities. With a native Japanese speaker as your tutor, you gain access to authentic language experiences and cultural insights that can't be replicated by textbooks or online courses alone. Whether you are a beginner or aiming to improve your fluency, personalized one-on-one lessons with a native speaker can accelerate your learning process.
One of the advantages of learning Japanese in Brisbane is the multicultural environment. Brisbane's diverse population means you have ample opportunities to practice your language skills with native speakers outside the classroom. Attending local Japanese cultural events, visiting Japanese restaurants, and interacting with the Japanese community in Brisbane can enhance your language skills and deepen your cultural understanding.
Japanese Tutor in Brisbane
Finding the right Japanese tutor in Brisbane is crucial for a successful learning journey. Native Japanese speakers who have experience teaching the language can provide valuable insights into pronunciation, grammar, and cultural nuances. When searching for a Japanese tutor in Brisbane, consider factors such as their qualifications, teaching style, and availability.
With platforms like TUTOROO, you can browse through profiles of Japanese tutors in Brisbane and choose the one that best matches your learning goals and preferences. Reading reviews and testimonials from other students can also help you make an informed decision.
Learn Japanese Online
In addition to in-person lessons, online learning has become increasingly popular, offering flexibility and convenience to students. Many Japanese tutors in Brisbane now offer online lessons, allowing students to learn from the comfort of their homes or any location with an internet connection.
Learning Japanese online offers several advantages. It eliminates the need for commuting, allows for flexible scheduling, and provides access to a broader range of instructors, including native speakers living in Japan. With online platforms like TUTOROO, you can connect with experienced Japanese tutors who offer virtual lessons tailored to your specific needs.
Conclusion
Teaching Japanese in Brisbane as a native Japanese speaker is a rewarding experience that allows you to share your language and culture while helping others achieve their goals. Platforms like TUTOROO have made it easier for both instructors and students to connect, making language learning more accessible than ever.
For those looking to learn Japanese in Brisbane, the city's multicultural environment, coupled with the guidance of a qualified Japanese tutor, offers an immersive and enriching experience. Whether you choose in-person lessons or opt for online learning, the journey to mastering Japanese is within your reach.
So, whether you're a native Japanese speaker interested in teaching or a student eager to learn, Brisbane has much to offer in the realm of Japanese language and culture. Embrace the opportunity to explore the beauty of the Japanese language and its rich heritage right in the heart of Queensland's capital city.