Rachel
Philippines
Sharjah, الشارقة, United Arab Emirates
Private Filipino tutor in Sharjah
Hi, I'm a college graduate in the Philippines having a career here in the United Arab Emirates in accounts. I just wanted to teach English to help others and have a little extra income for myself. I'm a patien...
Hernadel
Philippines
SHARJAH, Sharjah, الشارقة, United Arab Emirates
Improve your Filipino with a native teacher
You can call me Angel, as people usually pronounce my name wrongly. I finished Bachelor's degree in Accountancy. I can teach in Dubai and Sharjah area. Can be flexible in regards to the timing, just let me know...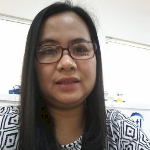 Sheryl
Philippines
Sharjah, الشارقة, United Arab Emirates
Filipino course in Sharjah near you
I am accountant by profession and have teaching ability in which i practiced when i have my kids in homescholing.And i will be able ti teach math as well.being a working mom with homeschooling kids,i know my pa...
Sharon Faith
Philippines
Khalidiya Street, Sharjah, الشارقة, United Arab Emirates
Learn Filipino with private classes
I am Sharon Faith from Philippines. I am currently teaching at the Department of Education, Ginatilan Elementary School-Phillippines. Aside from teaching I'm also the Sports and Dance Coordinator of our school,...